Visitairs
This is a section that is for the people who want me to post a picture of their Vair or another car. It must be modified if newer or a classic car. I ask also that the pictures are of good quality as mine are in this site.
66 four door Corvair
Owner: DON
Very nice example of a four door Vair. I met this guy on Ebay and he is great to do business with.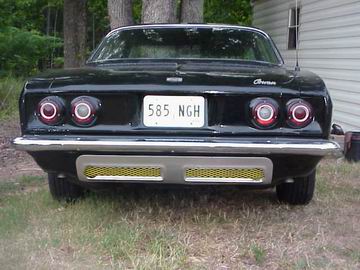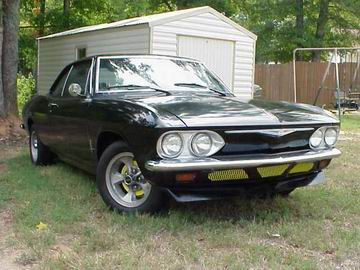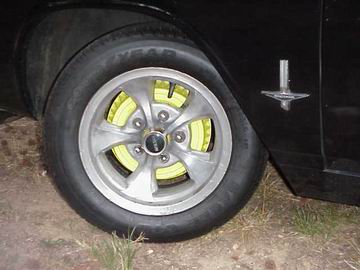 Owner: MATT
65' Monza with 390 Holley 4 bbl , It has the 140hp, bored 60 over and a has a great competition cam.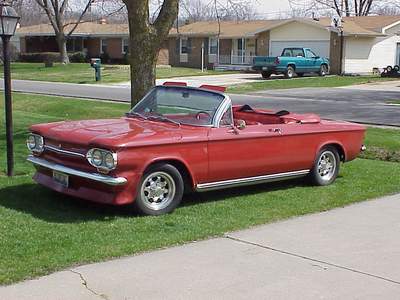 Owner: Rick Loving of Kankakee IL
This is my 63 Spyder Vert.
This was a factory Spyder w/ Heavy duty suspension that I converted over to a newly rebuilt 66 140 motor. The engine was built with forged pistons and cylinders bored 60 over. Otto performance cam and 4 Pro-flow carbs done by Bob Coffin at The Shop help make the engine go. Wheels and rims are 195/60R14 BF Goodrich wrapped around Hands style rims. Front air dam is a Clarks unit.
Owner: Ryan Harris
97 Silverado
This thing is really long!!!! It is body dropped and on bags. You can see my Vair next to it and you can see just how low and long it really is. You can click the pictures and go to his site just for the truck. There you can see the interior and all the other trick things done to it. Take a look.
Mail me any pictures that you want posted.
As of March 12, 2003