FOR SALE
For info on these cars mail me at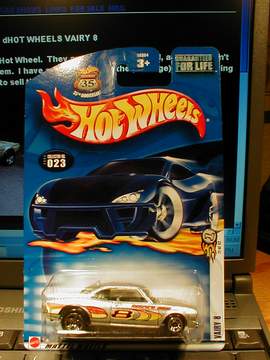 $10.00
These are a new 2003 edition Hot Wheel. They are pretty hard to find, and if you don't believe me try to go and find them before you get one from me. I have a few of them (in the package) and am willing to sell them for $10 each. This includes shipping (PRIORITY MAIL) when you purchase one from me as well. When I say try to find them I really mean it because they were very hard to get.
1966 Monza - 140
This is my 66 Monza with a 140 4 speed. I have just put the car in NON-OP so there is not a problem registering it. The drive train is all there but I have never run the car. In the pictures you can see that the harmonic balancer is rubbing on the oil filter. I was told when I bought it that it made a noise and they parked it. The balancer separated (top ring from bottom ring and it now rubs) I can turn the engine with a small wrench by hand so I think the engine is not all in pieces internally. I have also taken each spark plug out. Each ones is not smashed (NOT HIT BY A PISTON/PIECE). I checked that out right after my engine in my other car was blown and the spark plugs were all smashed up. The body has bondo in it. I show pictures of it cracking. There is a hole from rust on the driver side right after the wheel. I have since picked all the cancerous metal out of the area and cleaned out the 2 lbs. of dirt in there. The interior has seats but they need to be reupholstered. There are no gauges in the car as well as no glove box. It would be a great car to make a V8 out of or a car for racing. That is what I wanted to do. If you have any more questions please email me. I really cannot figure out how much it is worth. So help me out.
$ MAKE A REASONABLE OFFER $
who knows, I may take it
To see what was here click SOLD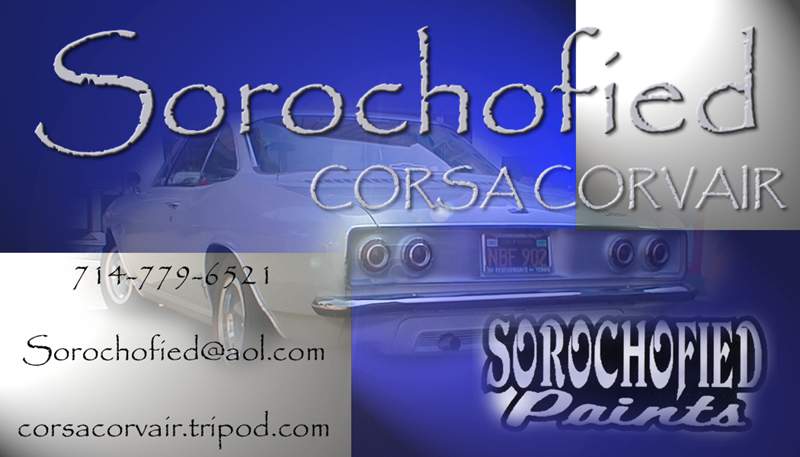 See the cars that have been sold
My other cars are for sale if the price is right also.
They are 65 CORSA and 66 MONZA
click here to see them.

As of March 12, 2003